The vows you say at your wedding are more important than the colour of your dress, the catering you order and even your cake. These are special words exchanged between a man and woman that give meaning to the "special day" you both are sharing. These words tell each other as well as everyone else just how special the day is to both of you.
Not all religions use wedding vows, but if yours does, you'll want to read up on them and make sure you're prepared for the most important few minutes of your life.
What are Wedding Vows?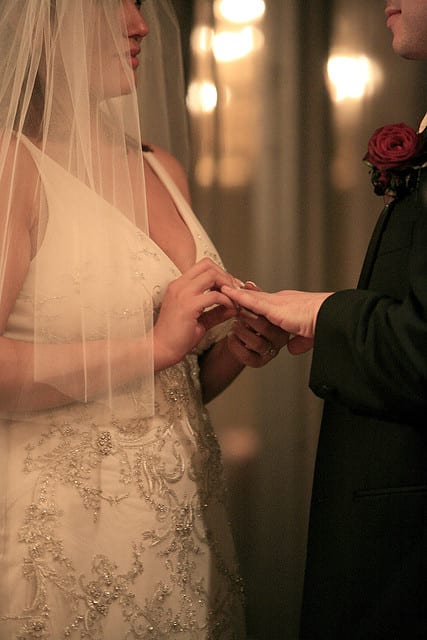 Wedding vows, also referred to as marriage vows, are promises made between a couple during their wedding ceremony. The use of wedding vows dates back to the Roman Empire, when lower class marriages or "free" marriages were allowed. Wealthy Romans used a signed agreement instead of verbal vows.
Writing Your Own: Is It For You?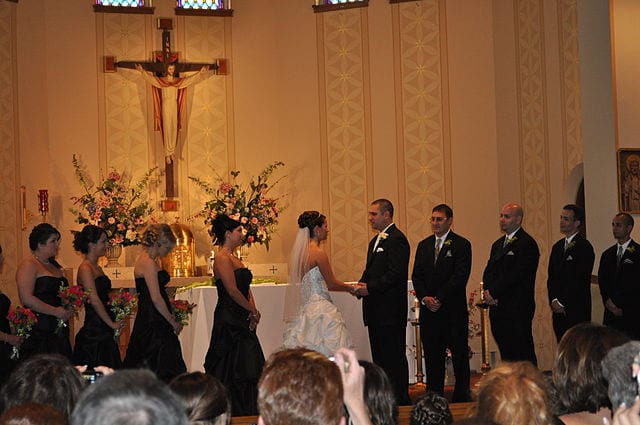 It is a popular trend to write your own wedding vows, but you aren't required to. Most religions have a standard set of vows that can be recited. While writing your own vows might be daunting, it isn't as difficult as it sounds. Great wedding vows start with:
Making sure you and your spouse are on the same page — don't write yours and then use the standard vows for him. You both need to be committed to writing your own.
Sit down and answer the simple questions about your relationship. Such as what is your favorite memory? What is the reason you're marrying your partner? What do you want to promise to your soon-to-be-spouse?
Read through sample vows and see if you're on the right page. Also, consult the person overseeing your ceremony to make sure your vows stick to any traditions.
Taking your time. Don't rush your vows. Start working on them right away and add to them as more ideas come. You can always take away, but you don't want to regret not saying something important on your special day because you wrote them last minute.
Funny Versus Serious? Which is Right?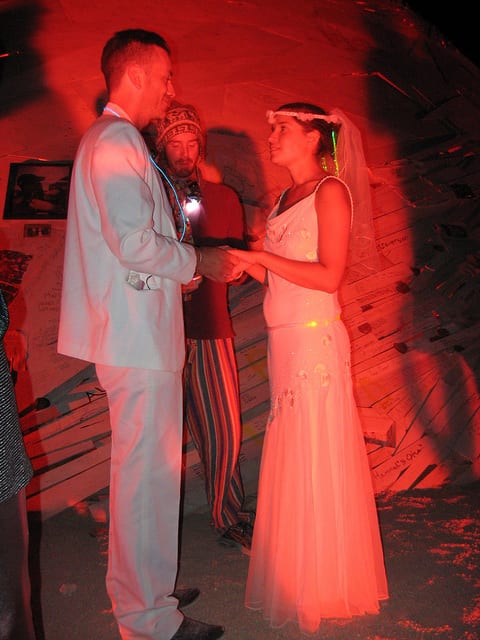 Some couples opt for humor in their wedding vows while others stick to something a little more serious. There is no rule, but you will want to make sure the vows stick to your personality and the traditions of your ceremony.
What About Vow Renewals?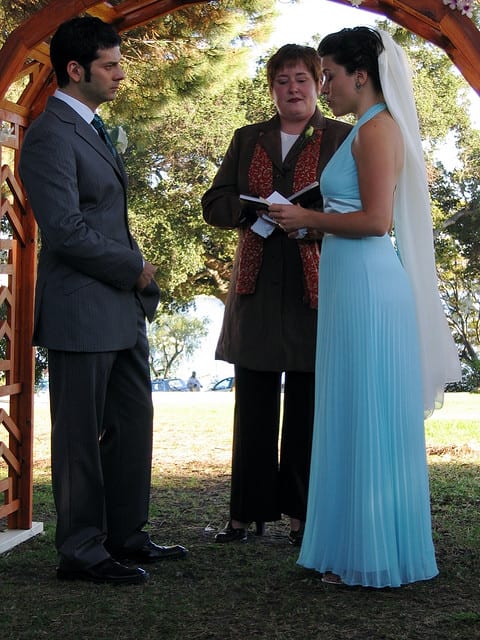 Vow renewals are different than your initial wedding vows. You're not supposed to recite the same vows, though some couples do. The wedding vows at your renewal should reflect back on those vows you said at the initial ceremony, but then also reflect on the fact that you are renewing your vows, why you're renewing them, etc.
No matter what style of wedding you're having — traditional, non-traditional or a mixture of cultures — remember that your wedding vows are something you and your partner will remember forever. So take your time, keep it personal, and reflect on why it is truly your special day.
Readers: Did you write your own vows?