There is not just a single type of wedding ceremony. And, picking the right time comes down to your own preference, family traditions and religion. To make sure you know all of your options, we've listed some of the common types of wedding ceremonies.
Civil Ceremony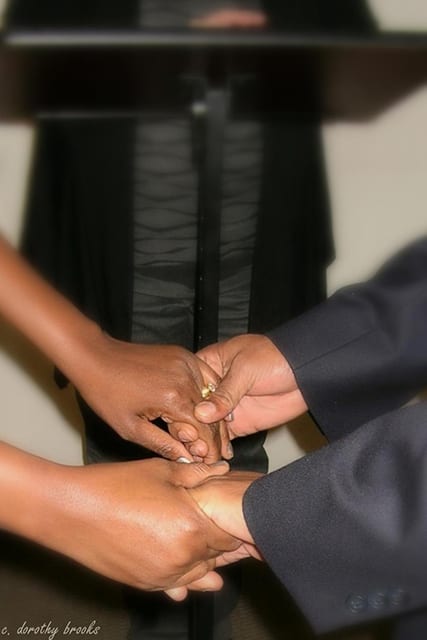 Civil ceremonies are usually at the courthouse. They are officiated by a judge, Justice of the Peace or the mayor. You can have people come with you or find witnesses there, but most couples go alone. The ceremony itself is private, quick and does not have the flare.
Religious Ceremony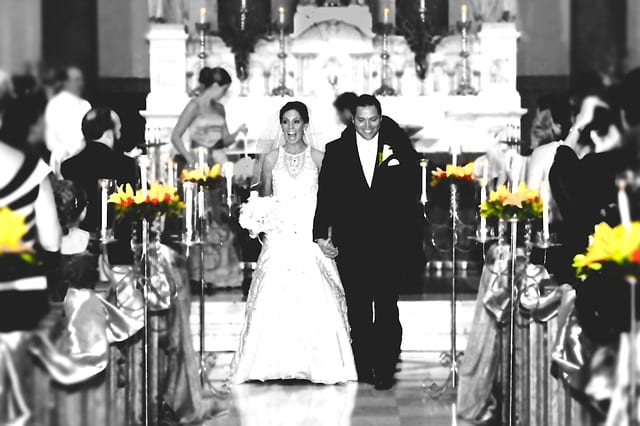 Religious ceremonies often occur in a church and the bride or groom are a member of the congregation. The reception immediately follows the ceremony using the church's own banquet hall or at a different location. Couples still have to get a license prior to the wedding reception; while a civil ceremony can do the license and certificate in the same location.
Formal Ceremony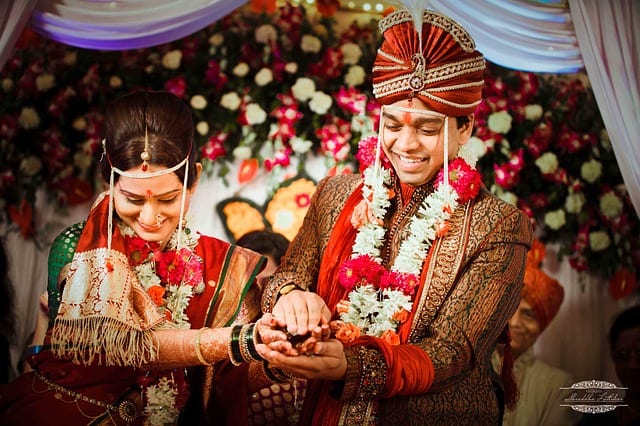 These weddings hold true to tradition. They're elaborate, have numbers attendees and stick to etiquette extensively. These types of weddings usually have a larger guest count and are often the more expensive type of wedding. They don't have to be religious, but some couples incorporate religion into these weddings.
Informal Ceremony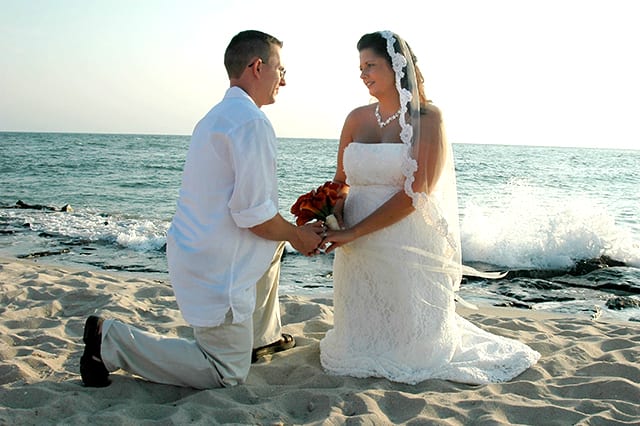 These types of weddings don't follow tradition and give couples a little more decision-making power. They do hold on to a few traditions, but the wedding itself isn't as elaborate as most.
Destination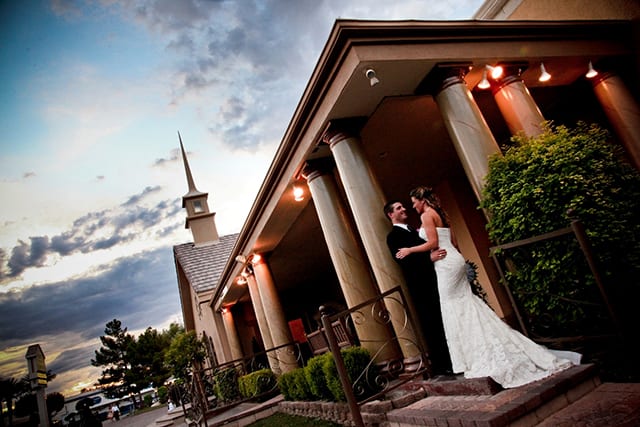 These types of ceremonies are performed in a remote locate either with the couple only or the couple and a few close family and friends. Most couples incorporate their honeymoon into the destination wedding — and surprisingly enough, these weddings are often the most cost-effective.
Elopement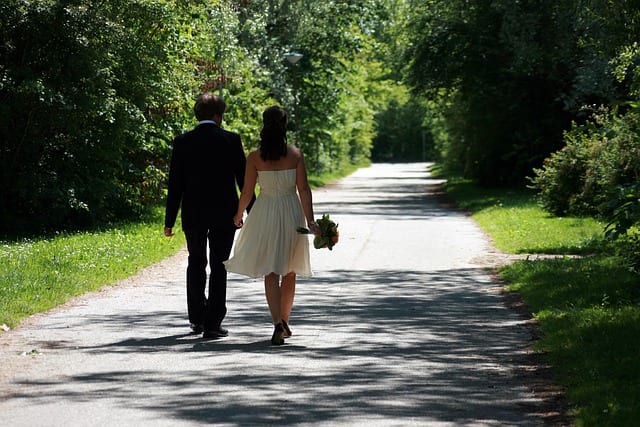 When you're eloping, you and your future spouse get married alone and without announcing it to anyone — until after the wedding. While most couples fantasize about eloping during the stressful wedding planning process, most do not. These are very inexpensive, but sometimes can cause rifts in families — especially if you have a family that is highly traditional.
Cruise Ceremonies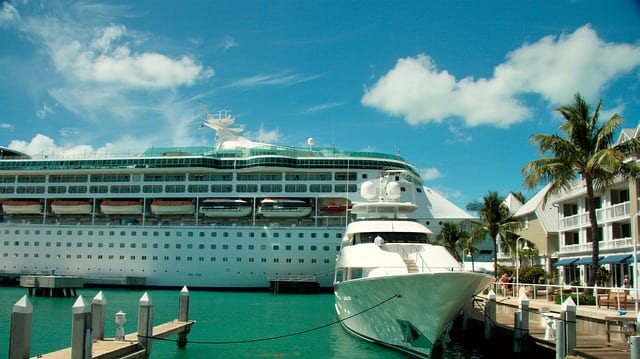 Cruise ceremonies are similar to destination weddings, but instead of being on the beach in Jamaica or Hawaii, you are getting married on a cruise ship by the cruise ship captain. These often incorporate your honeymoon, making them affordable. You can invite guests or not have any guests present, but you will need witnesses for the marriage certificate.
Readers: What type of wedding ceremony fits you and why?