On today's blog I am looking into some tips and ideas on how to pick the perfect wedding cake, there are so many amazing companies out there that can create your special cake and so today I want to give you some insider knowledge that I have picked up at various weddings recently and the tips come direct from brides.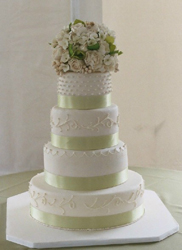 The wedding cake is the centerpiece of your reception. If you are like most brides, you find yourself fantasizing over the perfect cake. From the silky frosting to that fluffy, moist interior, you want it perfect for the big day. Unfortunately, picking a wedding cake isn't easy — especially with all of the options you have today. But, there is a way to narrow down the choices and ensure you get that perfect slice come wedding day.
---
Work With a Good Bakery or Cake Decorator
---
Not everyone has the skill to make a wedding cake. If you want your cake to turn out right, check who you are hiring to make the cake. A reputable bakery or cake decorator will have a few years of experience, a detailed portfolio for you to review, and of course, customer testimonials. Ask how old the photos are too — if they are a few years old or the bakery hasn't done a lot of wedding cakes recently, you might want to stick with someone who is up-to-date on the latest trends.
---
Take Your Time
---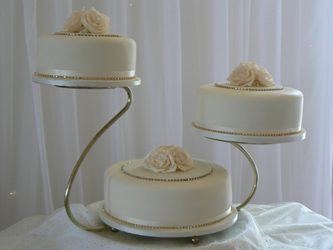 You should pick your wedding cake decorator or bakery around the same time you pick the caterer — that means at least three to six months before the big day. This helps your designer create a cake that is perfect for your wedding, but also ensures you have time to hire the decorator you like — instead of the only decorator that was free.
---
Do a Tasting
---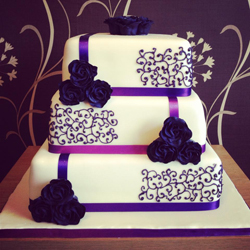 A lot of wedding cake decorators and bakeries have a variety of flavors to choose from. Just because you have had a chocolate cake before doesn't mean their version of chocolate will taste the same. Always do a tasting and sample the cake, frosting and even the fondant that will be on your cake. All flavors vary depending on the recipe, quality of ingredients, and formulation. If you can, avoid the exotic flavors. While fun, not all guests will eat it — leaving you with tons of leftovers.
---
Avoid Boring and Bland
---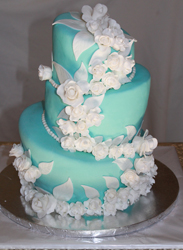 Cakes these days are works of art. The days of a stacked white cake are over. You can have intricate piping, fondant work and even edible flowers on your cake. Want something out of this world? Go for a cake that is topsy turvy. Also, if you are going for a themed wedding, get a cake that matches.
---
Realize Good Cakes Cost Good Money
---
You can't expect a bakery to make you an edible work of art for nothing. If you want those cakes that taste great and look equally amazing, you will have to pay a little more for it. Call around and get quotes before you set your wedding budget in stone. Then, make sure you have enough funds in the budget to pay for something really great.
---
Listen to Your Decorator
---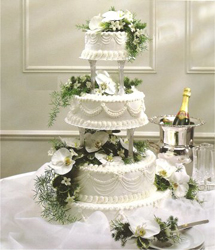 Wedding cake decorators have been doing this for years. They know how to make a cake, what works and most importantly, what doesn't work. Listen to their advice. If your decorator recommends fondant for your outdoor wedding, they are doing so for good reason — buttercream will melt and your cake will likely sag and crumble before you ever cut it. If you aren't going to take their advice, don't get mad on the big day when your cake doesn't turn out perfect — they did warn you.
What experiences good and bad have you had with the wedding cake? I would love to hear your stories?