Picking a wedding cake is easy — most couples get stumped on the grooms cake. Traditionally grooms cakes were a common fixture at weddings, but only recently have they made a come back. These days, however, grooms cakes are all about the "wow" factor. They are expertly crafted, fun and nothing like a traditional wedding cake. So if you are finding yourself stumped on what to get your special man for his cake, here are a few ideas to get you started.
#1: Go With Sports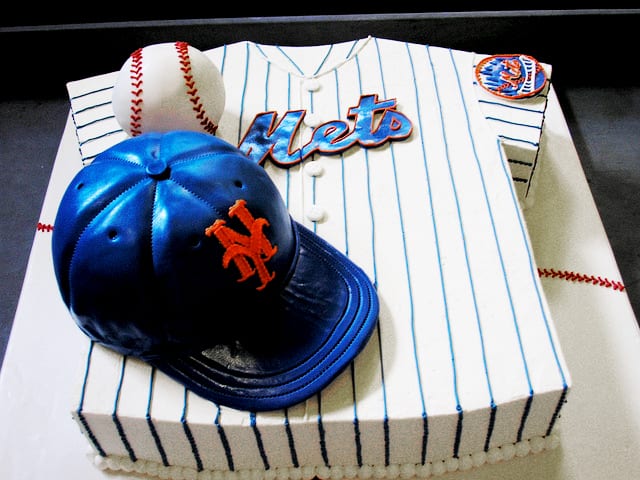 Sports is a safe option, especially if your fiance is a sports fan. You can make a tribute to his favorite team or just the sport in general and create a fun grooms cake. For example, if he loves baseball, create a cake featuring a baseball field or one that shows the logo of his favorite team. If he likes an assortment of sports, have the cake artist create one showing off all of his favorites.
#2: Hobbies for the Win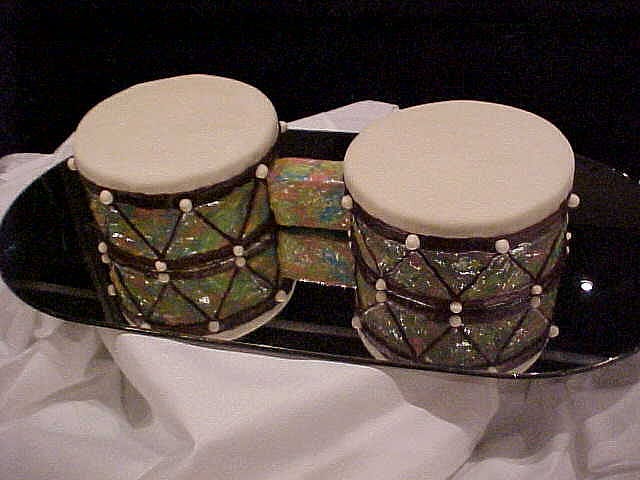 Does your fiance love to play golf? Perhaps he likes to play a game of chess? You can have cakes crafted with his hobbies in mind. Create a chess game in action (all edible of course) or a tackle box open and ready to catch fish. If he loves to read, a stack of edible books made out of cake is always a great place to start.
#3: Gambling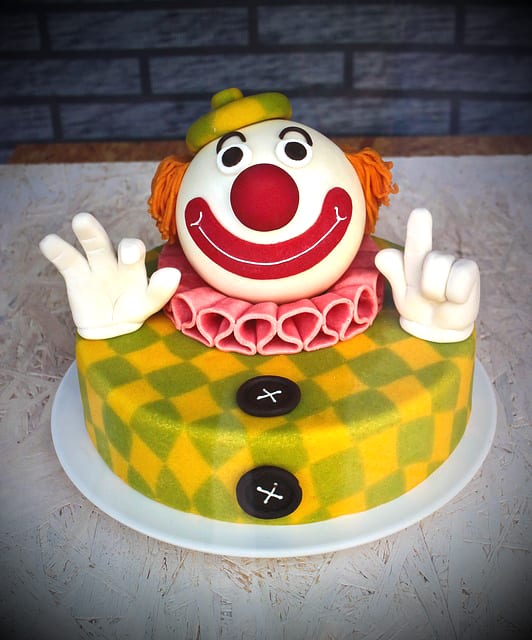 Some men love to gamble. You can create a casino-themed grooms cake or even just a deck of edible cards. If he has a specific game he loves to play at the casinos, you can have that cake created for him.
#4: Service
Was your fiance part of a public service? If so, create a firefighter, police or other public service-themed cake. You can either use the logo of his department or material that is common to that service. For example, a firefighter could have a firefighter's helmet, hose or even a building on fire.
#5: Travel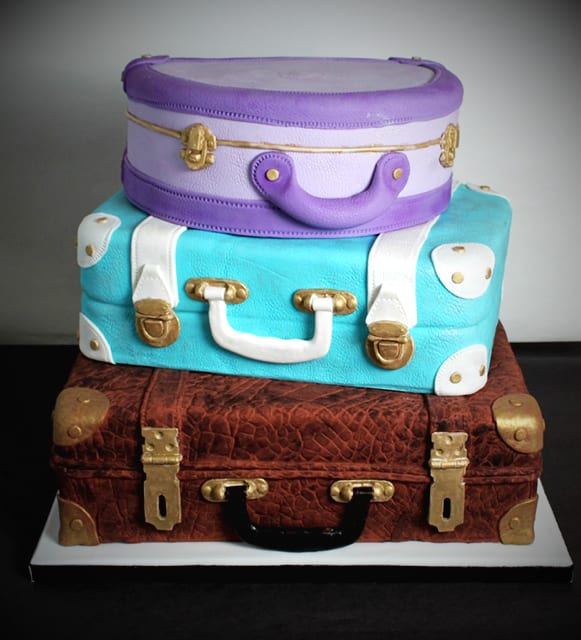 Does your fiance travel? Create his favorite place to travel in cake. Such as the Leaning Tower of Pisa or a scene from Rome. Perhaps he loves the beach, which can be created into a grooms cake too.
#6: Cars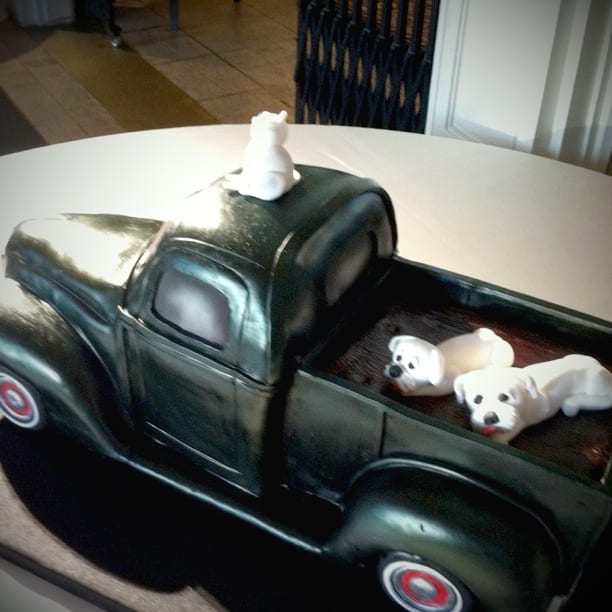 What man does not love a great car? You can create a grooms cake using either your fiance's dream car, a favorite race car or just a car brand that he loves. Ferrari's are always popular with the men, but you can also try your hand at a BMW, Porsche or even Mercedes.
#7: Pop Culture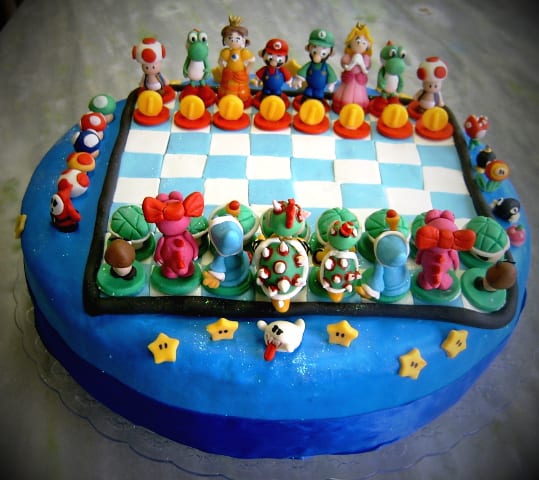 There are plenty of ideas for grooms cakes just from pop culture. Think of the games your fiance likes to play (such as a video or smartphone game). Does your fiance love his smartphone in general? You could create an iPhone or Samsung Galaxy out of cake too. Anything in pop culture can be translated into cake — as long as it is something your groom will apprecaite.
#8: Food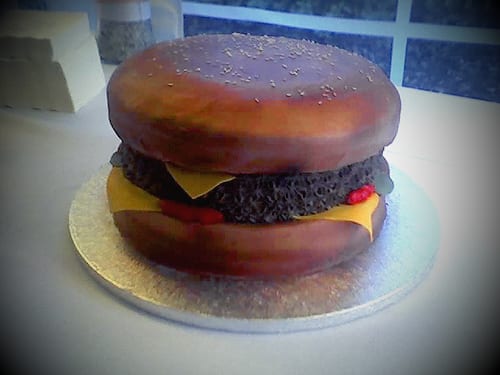 It might sound silly creating food out of food, but it is a popular trend in grooms cakes. These cakes are shaped just like the food item itself, such as a lobster boiling in a pot, a Twinkie, or even a favorite brand of beer or wine.
#9: Combine Them All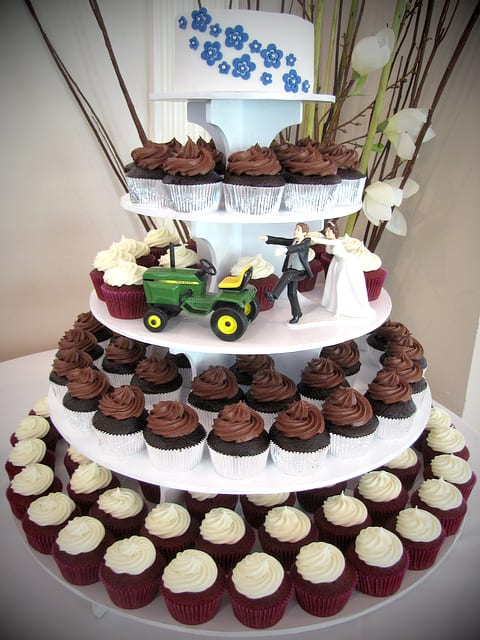 If you can't decide on just one theme, combine them all in tiers. Some grooms cakes have the traditional "wedding tiers", but each tier features a little something about the groom. Such as the bottom tier for his job, the second for his hobby and the third for his favorite food.
#10: Skip the Cake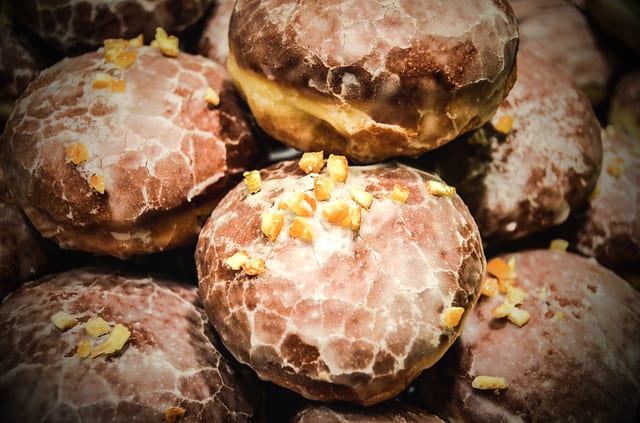 There are some grooms that prefer something other than cake, such as a tower of donuts or a decorated platter of their favorite pastries. Ask your groom what he wants for his cake first — and see if he has a preference.