Most brides dream of a summer wedding. The weather is warm, so there are more venue choices. And, those strapless gowns won't be making you cringe in your photos. But, believe it or not, there are a lot of reasons why you shouldn't have a wedding in the summer. From the excess heat, higher prices, etc. you could find your wedding dreams a lot more difficult to obtain in the middle of summer.
Before setting the date of May to August, consider these reasons why you might want to skip a summer wedding.
You'll Pay More
wedding-money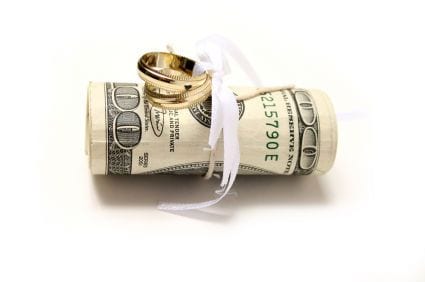 Summer is a high demand season for weddings. That means venues and wedding suppliers alike raise their prices to accommodate. As with anything that is a hot commodity, you may have to pay extra just to book your favorite photographer or reserve that dance hall. If you're on a tight budget, but you're dying to have a summer wedding, you may be able to save by having a mid-week wedding.
The Heat Isn't a Good Thing
Tired-Frustrated-Bride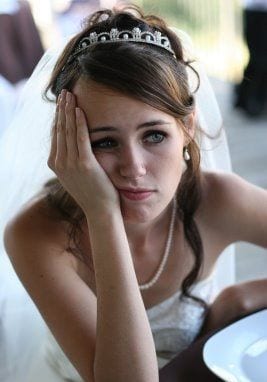 A lot of brides assume that the warm weather of summer makes planning a wedding easier, but it does the opposite. When it is extremely hot, you have to take precautions to keep your guests cool, make sure the caterer has proper refrigeration (a given) and even make sure your wedding cake doesn't melt. If you're hosting an outdoor wedding, you'll still need tents, a way to keep refreshments ice cold, and possibly fans. Also, where there are hot temperatures there are bugs. So you may have some unwanted guests joining your wedding party.
Lastly, the heat of summer doesn't always work for brides. Wedding gowns can be extremely hot to wear, and well, who wants to have their make up and wedding dress ruined with sweat?
Guests Are Harder to Track Down
Wedding Guests
During the summer, your guests are on holiday too. Kids are out of school and it's the perfect weather for traveling, which means your guests might not be able to attend your wedding. This could be a good thing too — that way you can invite plenty (without offending anyone), but pay less since you know they won't all be able to show up.
You'll Have Limited Availability
wedding-planning-stress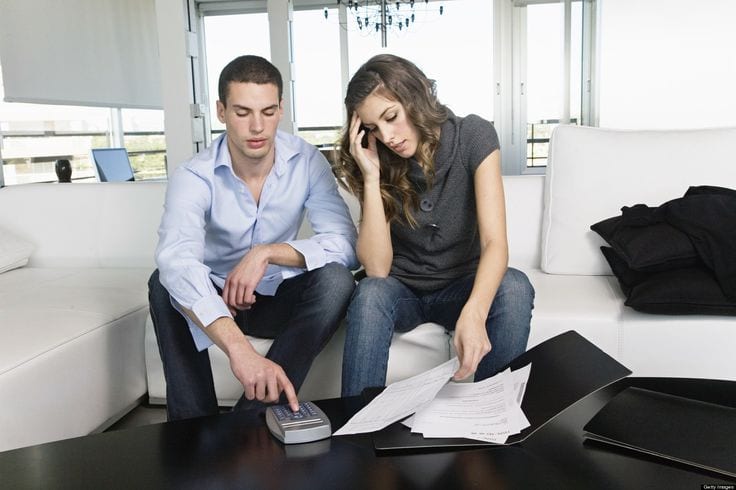 Everyone else is planning a summer wedding, which means you will have limited availability at the best venues. So, if you want a summer wedding, you will have to plan months in advance (at least 8 to be safe). Also, if a supplier backs out last minute, it may be difficult to find a replacement during the height of wedding season.
Tan Lines
Tan Lines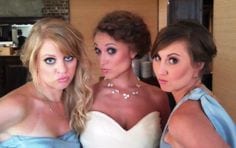 Every bride wants to look perfect on her special day, but summer brings on odd tan lines that could really ruin how a wedding dress looks. If you're going strapless, you might want to avoid the sun or any outfits that will leave you with odd-looking tan lines on the big day.
Sunburns
Sun exposure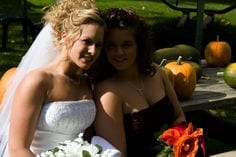 Not only do you have to avoid a sunburn before the big day, but you have to make sure you don't get one on the big day. Most summer weddings are outdoors, which means you're exposed to the sun in a nice, reflective white dress. So, make sure you wear plenty of SPF.
Summer weddings aren't all bad, but there are a few hiccups most brides don't plan for. Now that you know how summer weddings will go you can be better prepared to pull off your own great wedding.
What are your experiences/thoughts on summer weddings? Worth the extra money?