Get our FREE guide on How to Avoid the boring wedding
Well we are a quarter into 2014 and here's the hottest trends we have seen over the last few months and yes we are gonna tell you pink is back ladies !!!!
You're engaged and it's time to plan the big day. Just like fashion, wedding trends come and go. But, if you're the type that likes to stick to the trends, you have plenty to choose from for 2014. From flashy pinks to soaking up the romance, it's all about finding one that works for you.
---
Pink is in, Again
---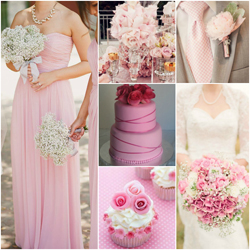 Pink left the wedding scene for awhile, but it is back. If you are that blushing bride type, then you can use pink in your wedding scheme and not be considered "retro". But, it's not hot pink that is in — stick to the blushes, peaches, and even the pale pinks to stay trendy.
---
Romance, Romance, Romance
---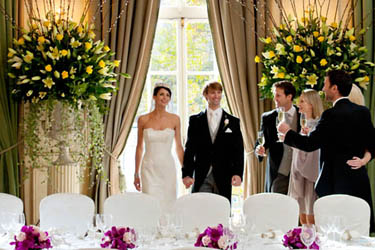 Fancy weddings and big bands are back. Those romantic, glamorous weddings lost their trend for a few years, but now they are considered the second highest trend in the country. So, if you are the type for black tie events, you can have your own elegant, romantic wedding and be in the right.
---
Peonies
---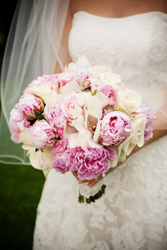 These fluffy, fun flowers are very popular in weddings and have been the past few years. You can find them in a variety of colors, from pale pink to bright blue and purple. These flowers aren't cheap though, so if you are on a tight wedding budget, consider adding peonies here and there and then filling it in with a cheaper flower.
---
Spicy Foods
---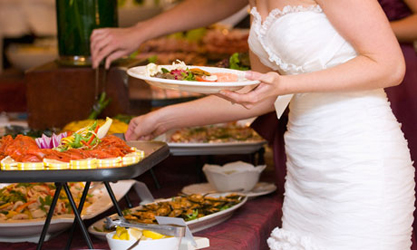 Back in the day, wedding food was all about the bland buffet. But today more brides are picking spice in a serious way. Heat, we're talking spicy food, is big with weddings. From wipe-your-forehead sauces to chili oil, your guests will enjoy the options. You don't have to make a goal to burn the mouths of your guests, but adding a few spicy options is always appreciated.
---
Plated Meals are Out
---
Back in the day it was all about the fancy, plated meals at wedding receptions. But, today, more brides and grooms are going for casual eating. Not only is it more affordable, but gives guests more time to get out and dance and you don't have to worry about those expensive China rentals.
---
Shimmering Cakes and Ruffles
---
Cakes go through trends too. A big trend in wedding cakes is shimmer. Edible shimmer dust and fine glitters can be sprinkled all over your cake to make them glimmer in the light. Also, ruffles are becoming a hot trend with wedding cakes. Whether you have just a few or your entire cake is made up of ruffled fondant, you can't go wrong.
---
Unique Invitations
---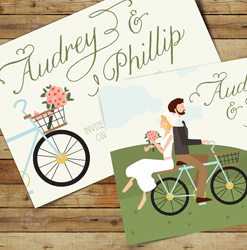 Wedding invitations are becoming more fun — and smaller. Couples are moving away from the traditional 5×7 and going for something that can be easily put on a refrigerator. Also, the designs are more intricate — including hand-drawn images, real flowers and bows. A lot of brides are also picking up the DIY bug and making their own wedding invitations.
---
Patterns
---
Traditionally patterns were a no-go for weddings, but now more and more weddings are showing off floral print, vintage styles, bold stripes, and even chevron print. But it is important to use patterns right. You don't want a mix and match theme going on. Use patterns to emphasize the colors already in your palette, but use them sparingly. If you're going for a vintage wedding theme, mix your patterns with soft, pale colors.
Wedding trends are constantly changing, but they're always fun. If you want to stay trendy, these ones for 2014 are a great place to start. Of course, always make sure your wedding is about you — not about the trends.
Comments
comments
Get our FREE guide on How to Avoid the boring wedding