Get our FREE guide on How to Avoid the boring wedding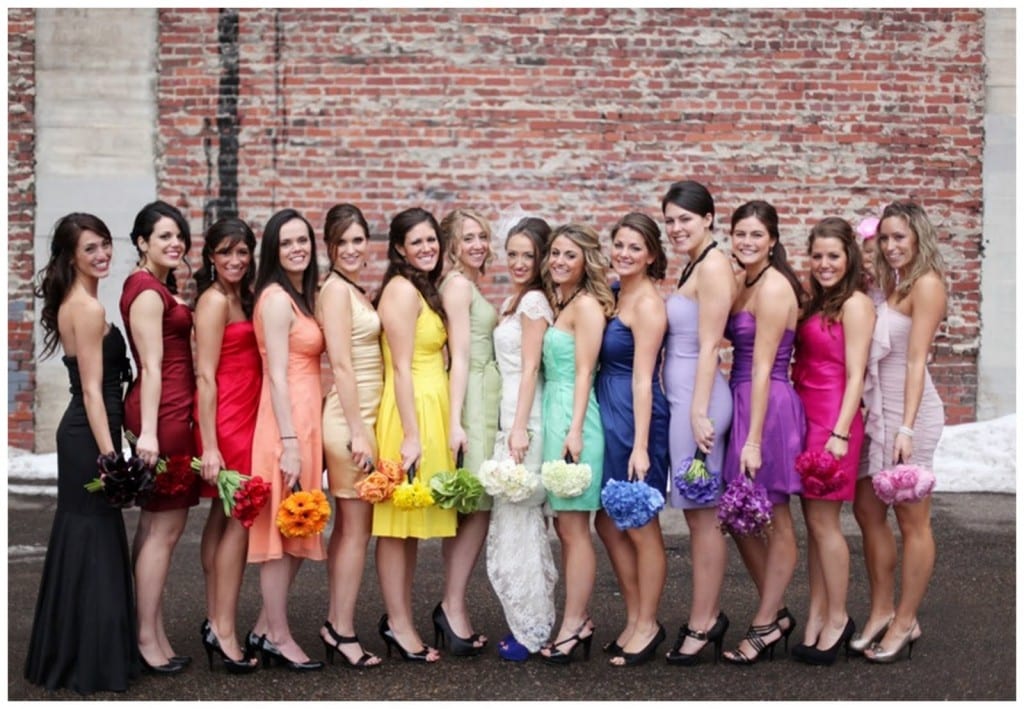 We've all been there. You go to a wedding and find yourself thinking "why did she pick that color?" While it is true there are some awkward and downright ugly color combinations, that doesn't mean you have to stick to the traditional colors just to avoid being that person. In fact, there are ways to pull off colors that you wouldn't think pair nicely together — as long as you do it right. So before you go with black and white just to be safe, consider these 15 color combinations you may have never pictured in a wedding.
1. Yellow and Green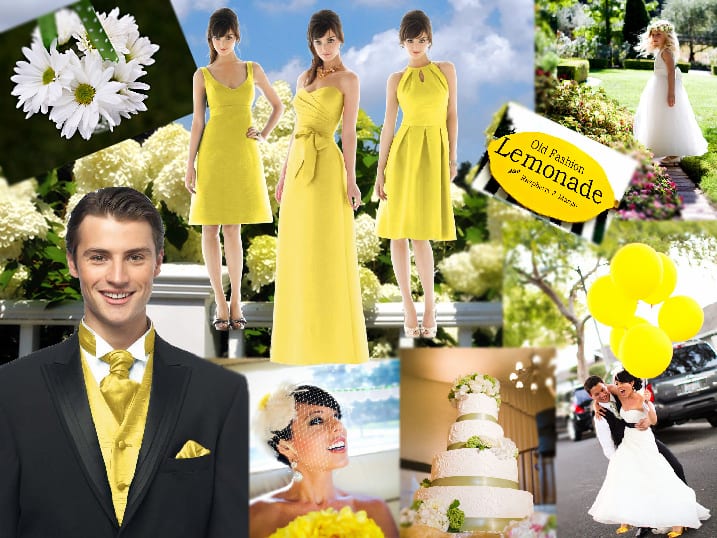 Yes, yellow and green could be really ugly to look at, but not if you get creative. Think of lemon and lime and create a fun, yet preppy wedding. Use white as your main base and accent with a deep green and vibrant yellow. If you're not sure what shades to use, pale greens and yellows are the easiest to combine. For a touch of elegance, add a little black.
2. Red, Yellow and Blue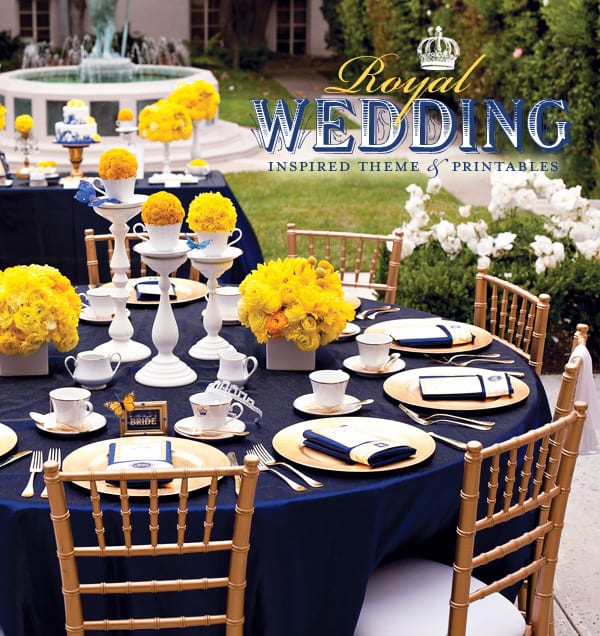 When you hear those three colors you instantly think of a carnival or a child's birthday, but you can pull of a metro-chic wedding using these primary colors. It's playful, unique, and allows you to play with a lot more natural decorations.
3. Bright Orange and Neon Green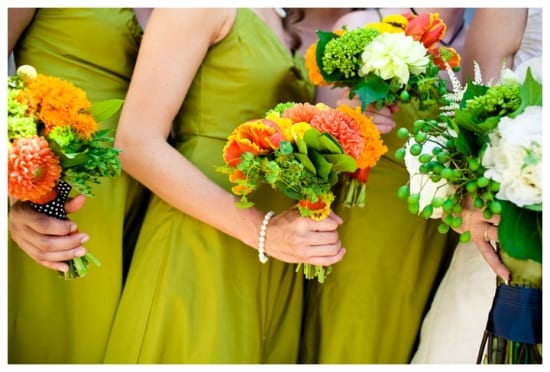 Orange and green are fresh, fun and perfect for summer. If you want a fall wedding, add in some chocolate browns. It's best to accent with these colors rather than make them your base. For a touch of elegance, add ivory.
4. Red and Gold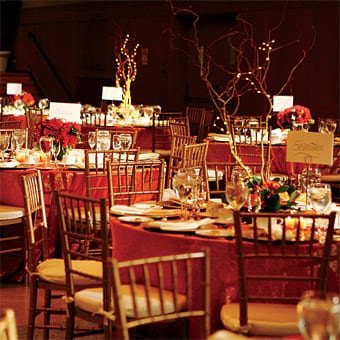 Sure red and gold can come off a little too much like Christmas. But, if you use red as the star (combined with white) and accent with gold, you would be surprised how elegant it can be year-round.
5. Orange and Grey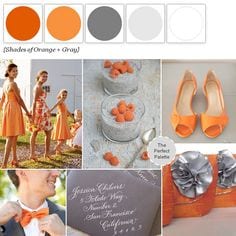 Orange doesn't pair well with a lot of colors, but when you combine a bright orange with a light gray, you have a modern, playful color palette that works for an elegant and fun wedding.
6. Greens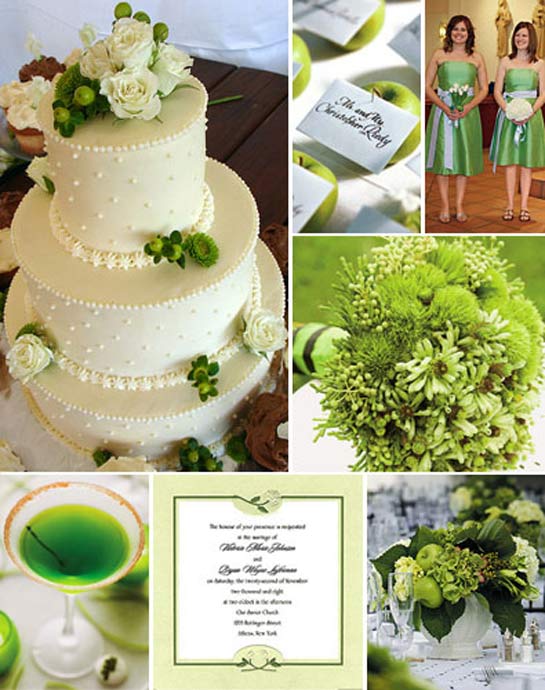 Most brides assume they have to do two colors and a base. But what about just doing white with shades of green? From mint all the way to hunter green, this blended color combination works quite well.
7. Blue, Orange, Purple and Gray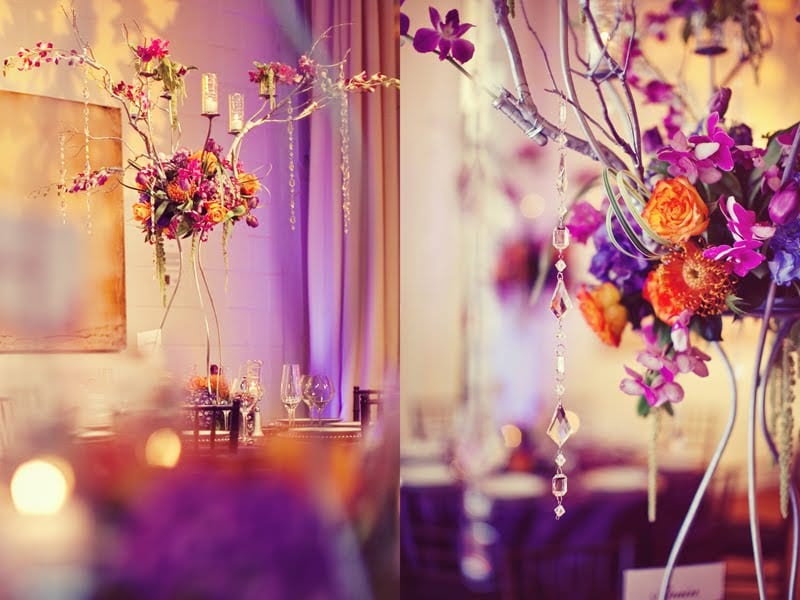 Sounds like a mouthful, but it's a cute and bright palette that would impress your guests.Stick to a dark navy or indigo blue, the accent with a bright orange, light gray and paste purple to finish.
8. Orange, Pink and Yellow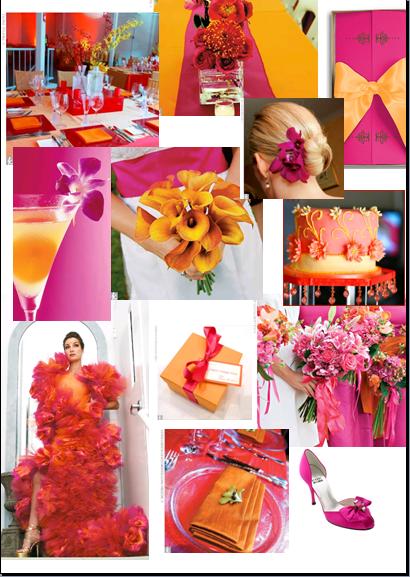 Pull off that iconic summer wedding with citrus orange, pale yellow and bright pink. It's fun, elegant and works well for the modern bride. If you're doing this color combination in the winter, accent with silver and gold instead of the yellow.
9. Gray, Blue and Red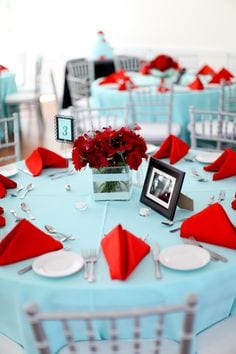 This color palette, while out there, is actually becoming a popular threesome for modern brides. By combining a dark, elegant gray with aqua blue and an orangish red, you can pull off quite the color fusion.
10. The Rainbow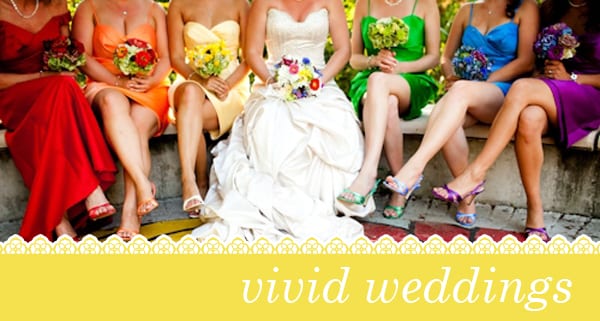 Can't decide on a color? Then go for a rainbow! There's plenty of ways to pull off a rainbow-inspired wedding without looking like a two-year olds birthday party. From having each bridesmaid wear a color from the rainbow to accenting with tri-colored flowers and a pastel version of the rainbow itself, there's no wrong way to do it.
Comments
comments
Get our FREE guide on How to Avoid the boring wedding